An einem sonnigen Tag


(ENG) Chewing gum is a type of food. But it doesn't have any nutrients and we can't digest it. When chewing gum loses its sweet flavor, it is thrown away even though it still exists.

Nowadays we can find a lot of texts, images and information everywhere due to the development of technology. I read a lot, but at the same time I forget a lot. The information just goes through me and disappears. They are consumed more and more and media sells them competitively, but who can digest them all? Is it even possible?

(DE) Kaugummi ist eine Art Lebensmittel. Aber es gibt einem keine Nährstoffe und man kann es nicht verdauen. Wenn Kaugummi an Geschmack verliert, dann wird es weggeworfen, obwohl es immer noch existiert.

Heutzutage kann man überall vielen Texten, Bildern und Informationen dank dem Aufschwung der Technik begegnen. Ich lese sehr viel, aber vergesse gleichzeitig auch viel. Die Informationen gehen einfach durch mich hindurch und verschwinden. Man konsumiert sie immer mehr und alle Medien verkaufen sie wettbewerblich, aber wer kann sie alle verdauen? Ist es überhaupt möglich?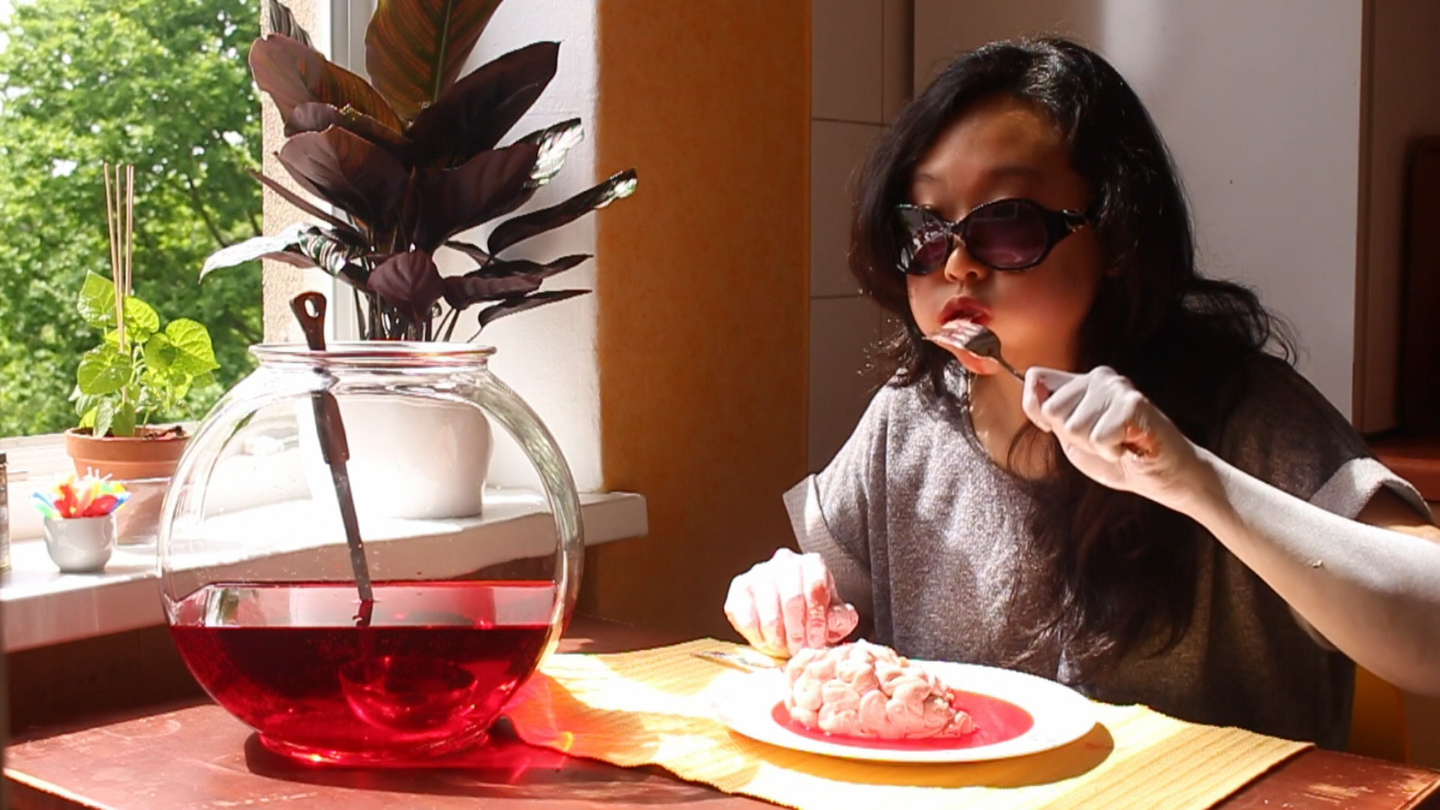 2016

Kaugummi, Lebensmittelfarbe
performative Videoarbeit - 00:15:27